In need of more space in your home? It's always easier to extend than move, and what better way to add an extra, usable room to your home than converting the empty space in your loft? You can even give the process a go yourself and DIY it, and it's for that purpose that we have put together a step-by-step guide below.
Loft conversion ideas
There are so many ways that you can make sure of all the extra space that is going to waste in your loft right now. Some people use it to create an extra bedroom to boost the value of their home, or to use when guests come to stay. Others choose to install a high-end bathroom perfect for relaxing after a long hard day at work or an office or study that is away from the hustle and bustle of the main house.
Then there are the homeowners that choose to get creative and design loft conversions to house a craft room, or even a man cave complete with a projector movie screen to play video games on. 
Of course, as you are deciding the purpose of your loft conversion it's also a good idea to consider whether to opt for an internal or dormer style. In the latter windows are added to create additional space, while the former skylights are used instead.
Loft conversion stairs
Once you have a good idea of how you will use the additional space you will gain from your loft conversion, the next step is to consider how you will access the area. Of course, for most people this means stairs, but watch out because this is an area that can get particularly tricky. 
Read also: How to Convert a Loft?
Indeed, the issues with loft conversion stairs include finding some that will work in such a small space. After all, it's highly likely you will need to use the stairs to get your furniture into the room and this can be hard if they are narrow or spiral. Also, custom staircases can be incredibly expensive, so this instinct is an option for most people.
Do it yourself loft conversion plans
Now you have the basics sorted, it's time to consider the plans for your DIY loft conversion in detail. You can find each essential factor discussed in its section below.
Insulation
Insulating your loft conversion is essential because a great deal of heat can be lost through the loft and roof of a home. Of course, as this heat is lost it means you end up using and paying for more fuel to heat your living areas, which is as bad for the environment as it is for your wallet! With that in mind, adding insulation boards below and between the rafters is essential.
Noise pollution
What many people forget is that if you are going to use your new loft as a function room, it needs to be insulated for sound as well as to keep the heat in. In particular, insulation is needed in the voids in the floor and between the room partitions. If your house is attached to another property you will need to improve the sound resistance of the party wall too.
Fire safety
Fire safety is always important and this applies to creating a loft conversion. Indeed, as well as installing mains-powered, linked smoke alarms on each level of the stairway to your conversion, there may be additional work that needs to be completed in the house as well.
For example, some homes will require partitions on the stairways, and fire doors so your escape route is secure. After all, leaving via a loft window is not going to be safe for most properties that reach further than the first floor.
Windows
When it comes to your loft insulation, windows aren't just about aesthetics. They also provide vital ventilation and with that in mind, you will need a window at least a 20th of the total floor size that opens and has a trickle vent at a high level.
If it's not possible to install a window or you are using your loft conversion as a bathroom you will need to install an extractor fan. In rooms with no windows, the extractor needs to be fitted to work with the light and have an overrun timer.
Roof structure
Once your loft has been converted, it will need to be able to bear different loadings to before. To cope with this you need to make changes in the structure of the roof. The changes you make will depend on the type of roof you begin with.
For example, homes with a traditional roof will be easier to convert but will still require additional beams. Lofts with a trussed rafter roof on the other hand can be much more complicated to convert. This is because the will need to be designed by a structural engineer which will use many new beams to better distribute the weight.
Do you require planning permission for a loft conversion?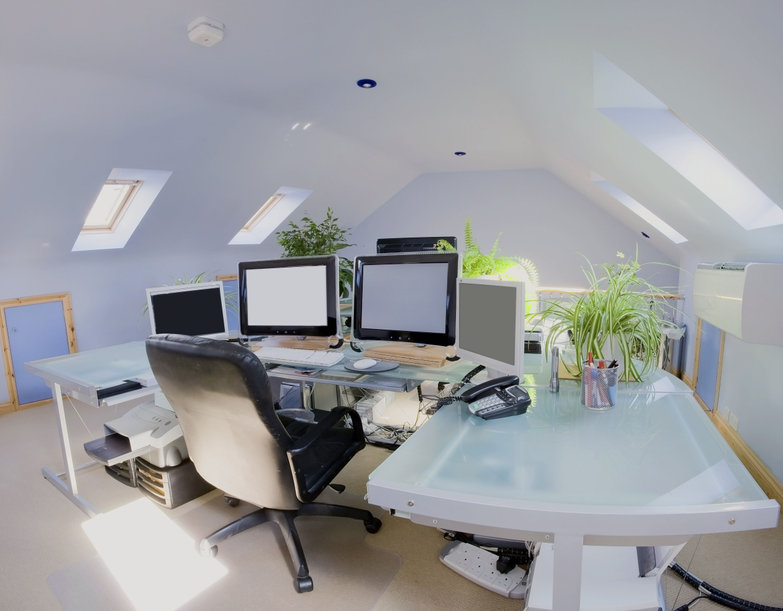 It's best to check your local planning rules before you begin. However, as a rule, loft conversions that do not change the existing blueprint of the home are classed as development.
What size steel beams for a loft conversion?
There is no simple answer to the question, as there is a range of factors that must be considered including the spans, loads, materials, and structure that you are working with.
The beams you use will need to span the loft and sit between partition walls so they can support the existing rafters and new floor joists.
Is it illegal to convert a loft without building regulations?
You will require full approval from Buildings Regulations to convert a loft, and a survey officer will come and inspect your construction when it is in progress to check you are adhering to the rules. Once the financial inspection has been passed you will receive a certificate. Those affected by the Party Wall Act will also need to inform their neighbours of the work.
How much does a loft conversion cost?
Again there is no one size fits all answer here. Instead, you can estimate how much your loft conversion may cost by considering a range of factors including:
The space you have
What you intend to use it for
The structure you are working with
The level of finish you want
How much work to alter the exciting space needs doing
The type of conversion – dormer or internal
As a guide, even the simplest loft conversions ( internal conversion, into a basic room like a bedroom) are likely to set you back £14-20,000). Whereas a more complex conversion – dormer could cost upwards of £40,000 to DIY).
The good news is that you don't have to put yourself through the trials of doing a DIY loft conversion. Instead, why not let our dedicated and experienced crew create your dream loft conversion for you? All you need to do is contact us on 0800 622 6722, today.